The last two years have been exceptional and uncertain for the entire world, and the construction industry has not escaped the challenges posed by the global pandemic. The industry has particularly suffered from a shortage of labor and materials, the effects of which will still be felt this year. However, the building sector has weathered the storm relatively well even in the midst of the crisis, and in Europe, for example, construction activities are even above pre-crisis level.
We are excited to dive into what can be expected for the construction industry, especially timber construction, this year; and we're especially thrilled to discover the new global innovations that are worth keeping an eye on. Below we have hand-picked the most interesting trends in the 2022 building industry for you.
Prefabricated building & large-scale timber construction
Building increasingly demands maximum speed and cost-effectiveness. At the same time, the available labor force in the construction sector is declining. Prefabricated building has traditionally been a cost-effective and replicable construction method, which today also allows space for evermore sophisticated customization and creativity. Alongside the materials conventionally used in offsite building, such as steel and concrete, new innovative material options have recently emerged and are being put to great use.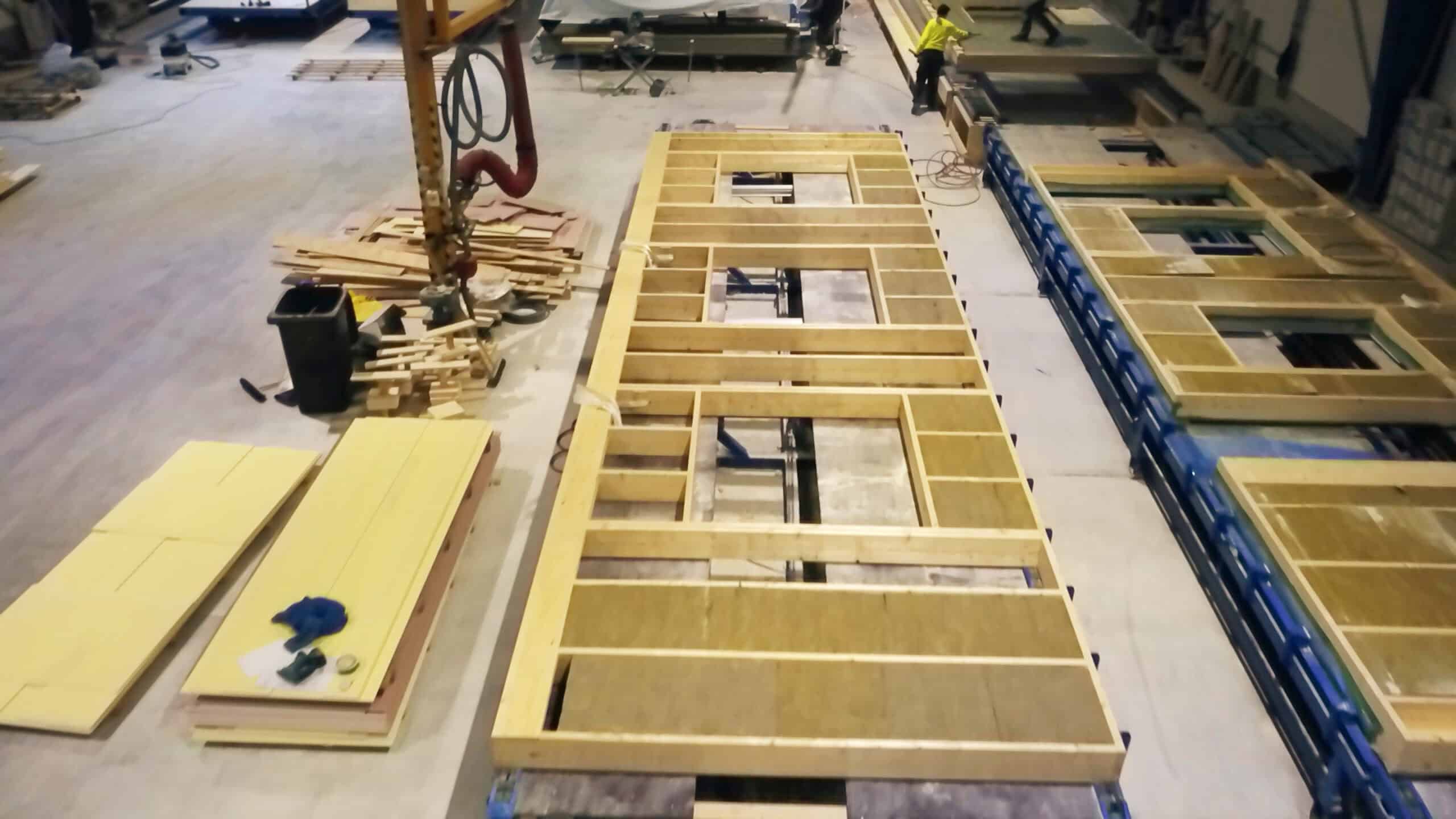 Prefabricated construction has diversified considerably in recent years, and building materials like wood are used on an increasingly large scale. Wood is a building element as old as time, but its commercial and prefab use has been gaining momentum in recent years. These new ways of looking at wood are evident in the realization of high-scale and high-rise timber buildings, such as world's tallest timber building, Mjøstårnet in Norway.
Wood is a versatile material whose attributes are constantly developing. The customizability of wood also leaves room for the vision of architects throughout the design and construction process.
Recognizing this trend, last year ArchiFrame launched the Prefab2030 architectural contest, which aims to find new and inspiring ways to use wood in prefab building. Read more about the contest here.
Sustainable building materials
Perhaps one of the most interesting building trend of recent years has been the use of sustainable recycled materials and engineered wood types.
The development of new and eco-friendly materials is constantly evolving, and new technologies play an important role in sustainable building. For example, the properties of concrete have long been developed in a more environmentally friendly direction, and even self-healing concrete is being developed! Yet the carbon emissions from concrete production are still significant. And like many other building materials at the moment, concrete has not been spared from rising production costs either.
In many industry cases the use of popular recycled materials such as plastics, newspapers, and left-over industrial materials and waste is not possible as such, and use-cases for building and construction need further refinement. Depending on the material, the processing costs of these materials may also increase project costs significantly.
Urbanization vs. eco-friendliness?
Sustainable building and the use of environmentally friendly materials in construction will continue to be a strongly present theme in 2022. As more and more of us will live in densely built cities of the future, the building industry will need to embrace a new kind of agility and ability to adapt to the prevailing conditions.
Nowadays, it is essential that every new project is carried out with the needs of the environment and people in mind. Quick solutions and unsustainable materials no longer meet current standards, nor people's needs in today's growing cities.
Rapid urbanization poses its own challenges to managing time- and cost-effective, yet sustainable, building. On the other hand, this same challenge also offers ample opportunities for new innovation and inventions. We expect to see new ways of solving urban living challenges in the coming years, combining innovative spacial solutions with new, more sustainable ways of building.
Timber grows in popularity, especially engineered wood
Mass timber is known to reduce labor costs and carbon emissions. Different types of engineered wood combine various wood materials such as surplus sawmill wood, making it a more environmentally friendly alternative to concrete and steel. Engineered wood is as durable as concrete and steel, but the emissions from its production are lower.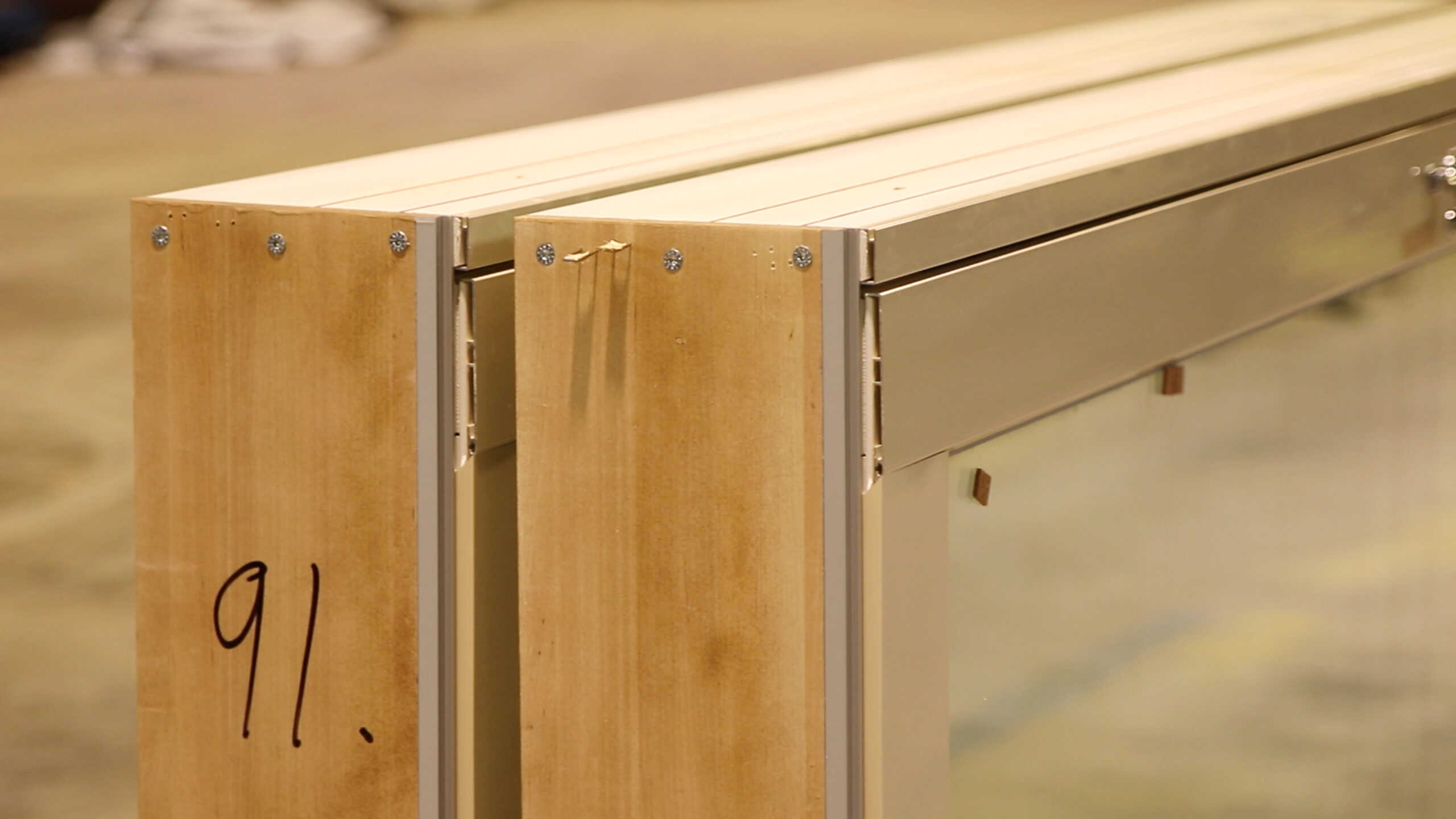 One of the stars of engineered wood type is CLT. CLT (cross-laminated timber) is a versatile, cost-efficient and strong building material, the use of which has grown tremendously in recent years. CLT is agile and customizable, and its use also benefits the end user, for example in maintaining healthy indoor air. CLT buildings stand at nearly 30%, when it comes to the potential reduction in global warming, compared to non-sustainable materials (such as concrete).
Profitability and sustainability come together
The use and development of sustainable building solutions benefit the entire construction industry. The global pandemic has shaken the sector economically, and unfortunately labor and raw material shortages will continue to be a problem for the sector in the future as well.
Sustainable materials, and their use and development, will bring significant long-term savings to construction operators, in the form of raw material costs and carbon emission reductions. For example, the use of solid wood reduces the carbon footprint of the construction industry and speeds up production processes.
Read more:
Not yet familiar with ArchiFrame? Read about our software.
ArchiFrame has also developed a tool specifically focused on CLT design in the latest software version. Check out our blog post about the tool and the video on our YouTube channel.
Need more support with the CLT plug-in, or other features of the software? Contact support@archiframe.fi to get un touch with our support team.

Not yet a user and want to discuss more about implementing ArchiFrame with your projects?
See our resellers page to find out who your local reseller & get in touch with them. You can also message the ArchiFrame team: info@archiframe.fi.
Want to know more about the topics of this post? Here are some further read for you: