We love hearing positive feedback from our customers and we have been working hard to renew our ArchiFrame references. Curious about how our users use ArchiFrame? Here are two of our new user case studies in more detail.
Designis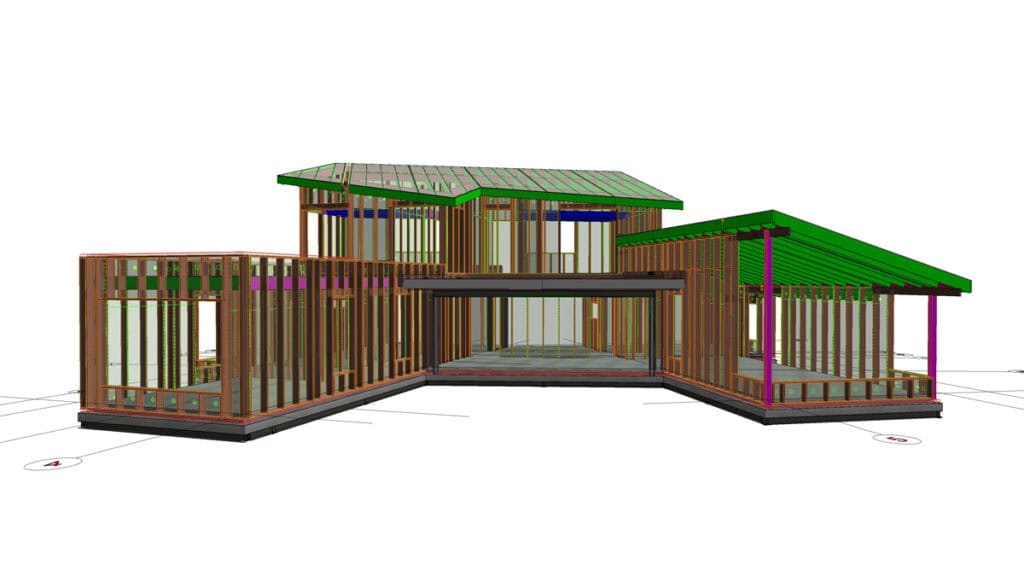 Designis is an innovative design studio specializing in sustainable construction methods, frequently embracing alternative building materials and methods.
Moreno Vrijma and Casper Stinenbosch from Designis gave us the low-down on why they chose Archicad & ArchiFrame and how their experience of using these two BIM solutions in tandem has gone:
"ArchiFrame is something that can really work, but you have to commit to it, as some parts of the software take time to get to grips with. When you use Archicad, everything is possible, but you need to commit to it."
Another thing that appealed to Designis was ArchiFrame's versatility, as Moreno explains: "You can use ArchiFrame only in the beginning of a project during the set-up, or then you can use it right up to the factory stage."
"With ArchiFrame we can keep everything inside Archicad. From architect to factory, design, engineering, production and build: everything is within the same program."
Read more about the case study and how Designis have customized ArchiFrame to suit their needs.
Støren Treindustri AS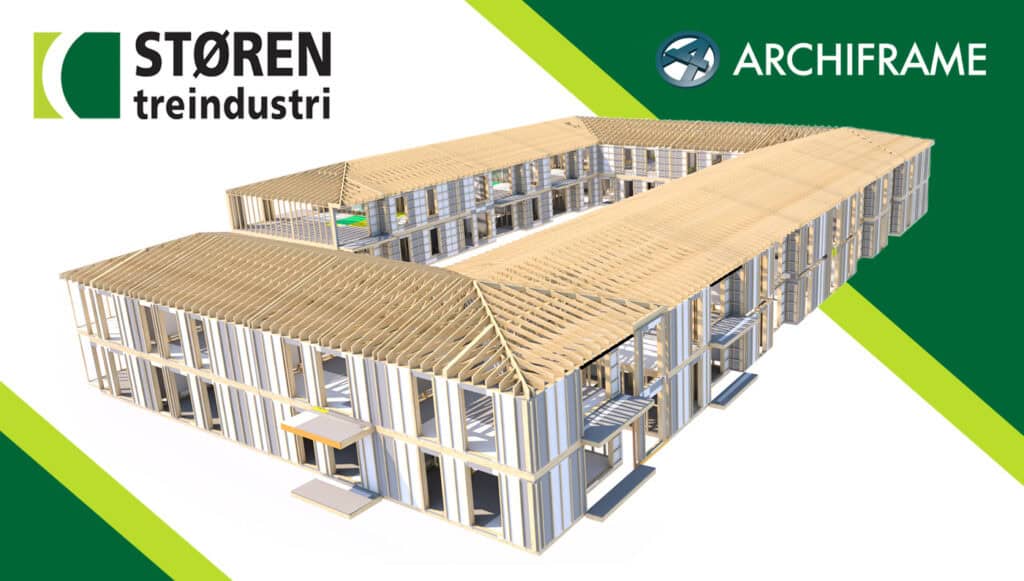 Støren Treindustri AS is one of Norway's biggest independent element factories, founded in 1969 and currently employing around 130 people. The Støren Treindustri element factory has a production capacity for over 1000 element units and 80,000 trusses a year. Støren Treindustri specializes in wood framing for residential buildings, producing prefab building elements (walls, floors, trusses, roofs) and other pre-cut wood structures.
Marius Indrestrand, Pre-Cut & Element Designer, has been in charge of implementing ArchiFrame at Støren, and is best placed to explain how ArchiFrame has helped Støren remain competitive and innovative. Marius clarifies how ArchiFrame's features actually tipped the balance in Archicad's favor:
"Our primary usage of BIM software is to produce machine files and drawings for production. ArchiFrame is the reason we chose Archicad – ArchiFrame expands the already flexible and user-friendly Archicad workflow with the production of necessary machining files (CNC) to be used in our highly automated factory. ArchiFrame being able to produce CNC files for Hundegger, Weinmann, Stromab, Randek machines straight out of the box was key for us. Also, we appreciate how versatile ArchiFrame is when it comes to tailored settings, with great future possibilities for process automation to speed up element design.