Petteri Heiskari is the man who started ArchiFrame, and a familiar face for many customers who have received his support and advice over the years.
Recently, ArchiFrame has grown as a team and this has given Petteri a good opportunity to reflect on his journey as CEO so far…
We sat down with Petteri to discuss his motives and motivations for starting the company, why he continues to enjoy the work he does, and what he finds most inspiring about the world of BIM.
The origins of ArchiFrame
The starting point for ArchiFrame was back in 2010 when "it was time to finally put together all the Archicad knowledge collected during the past years and start coding ArchiFrame." There was an abundance of technical and practical knowledge waiting to be realised, but at the same time, Petteri was not sure exactly how far the ArchiFrame journey would go. 13 years later, that original vision of wanting to help customers has not changed, and as a software, ArchiFrame is still constantly developing!
The best things about working at ArchiFrame
Petteri is always the first to underline the importance of teamwork, both inside and outside the company: "one of the best things about ArchiFrame is working TOGETHER with our wonderful customers and making their everyday lives easier". For Petteri, customer feedback on the software and their building projects have influenced the direction in which he took ArchiFrame, often adding in custom features to make people's lives easier.
Recently, Petteri has been proud of the "growing team and the fact that people and customers are enjoying their work".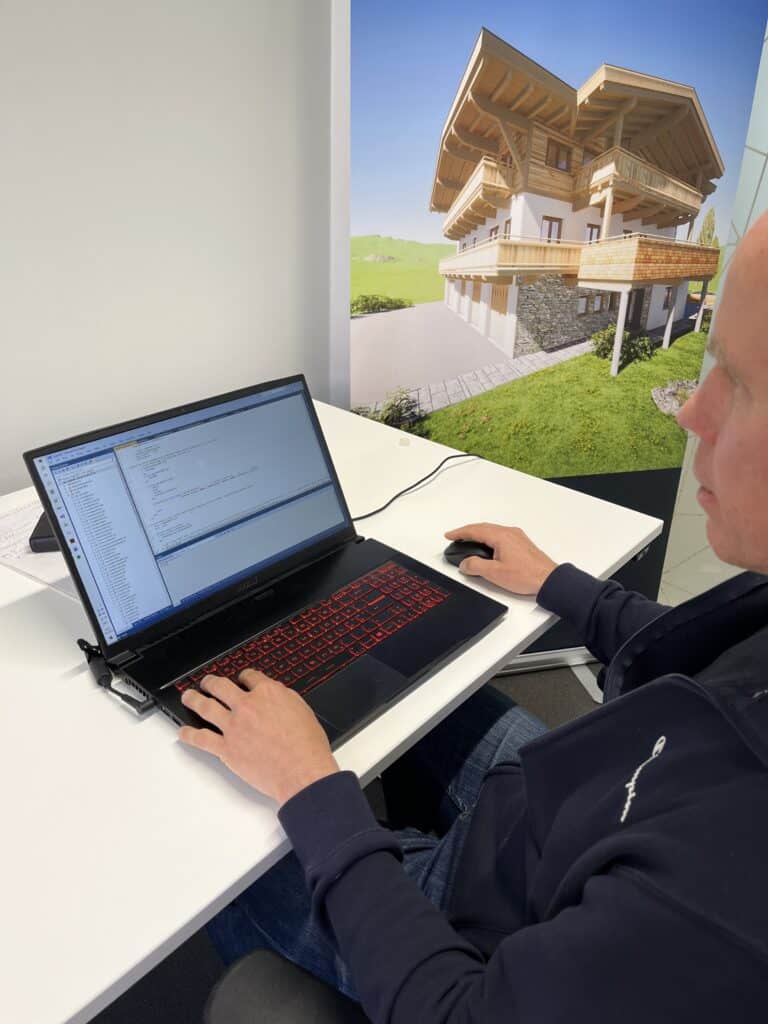 Another inspiring element of working in this BIM industry is the fact that "this work is very hands-on, like literally putting your hands in the mud. Working together= realising that we are building a better world with our customers".
Finding balance in nature
Petteri is enthusiastic about the opportunities offered by the new ways of working and hybrid, global workplaces such as ArchiFrame. "A very good place to work for me is actually an airport or a train – I am always enthusiastic about meeting a customer face-to-face, and I think building relationships is key".
Petteri is likewise a big advocate of having a healthy work-life balance and enjoys exploring nature in Finland and elsewhere as a counterbalance to his busy times on the computer. "When not coding, I like to play tennis, fish, and study Italian".
What does the future hold for ArchiFrame?
It can sound a bit glib, but with construction, "you are working on one of the most important parts of human  lives. It is constantly inspiring". This constant source of renewed energy keeps working at ArchiFrame fresh and exciting for Petteri and the rest of the team.
And for ArchiFrame, a more permanent home is on the horizon: "now we have an office in the silicon valley of Finland – Otaniemi, Espoo."