One of the core reasons why our users enjoy using ArchiFrame with Archicad is that they can save money across the entire lifecycle of the construction project. Efficient building methods bring exponential savings and benefits.
From the initial drafting stage of the building, right through to on-site work and assembly, the combination of Archicad with ArchiFrame encourages you to adopt best practices.
Energy awareness, easy sharing of data, and the ability to quickly produce documents needed for off-site construction: just some of the reasons ArchiFrame will help your construction projects run smoothly. Let's break them all down below.
ArchiFrame is all about efficiency
ArchiFrame leverages the same data efficiency pioneered by Archicad: by keeping all relevant building information in one Archicad file, you can manipulate lists, elevations, drawings, printouts, plans, and CNC output data from the same environment.
Rather than having to copy changes from one system to another, any change you make will be cascaded down the chain of command.
ArchiFrame will help you answer questions and deal with issues quickly: as everything is in the same model, there is little room for error.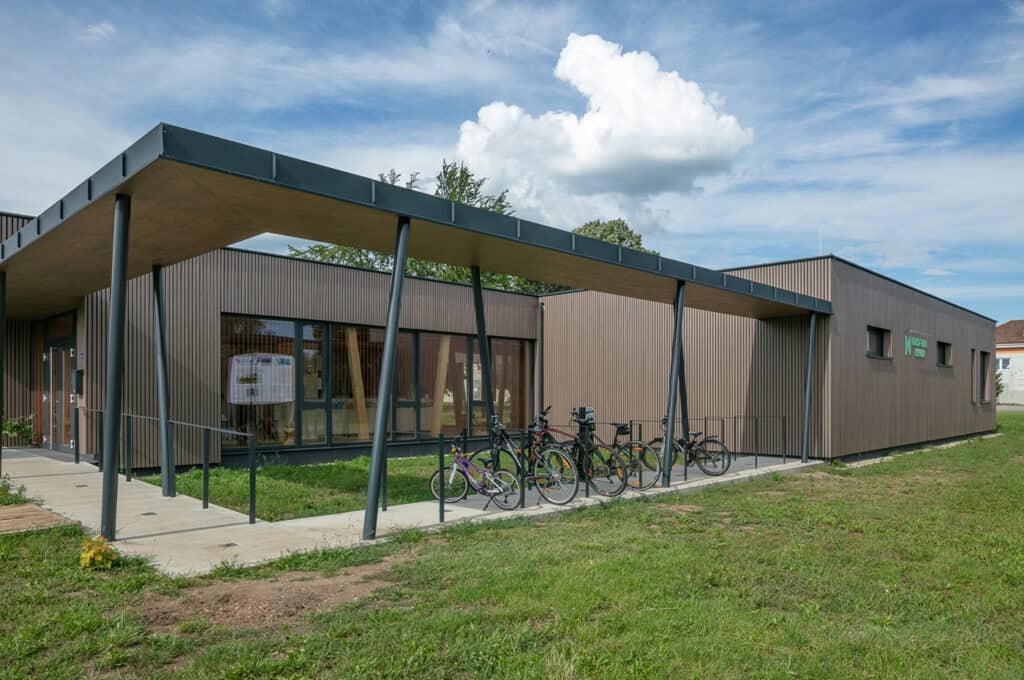 The brothers from PÖLL GmbH in Austria have found that ArchiFrame has allowed them to be more efficient overall:
"ArchiFrame enables us to make the perfect transition from sophisticated planning software to an intelligent and, above all, intuitive production tool for timber construction.
The problem of working with different programs on the one hand to get a perfect plan, a vivid visualization and a factory planning including CNC interface has been solved for us with ArchiFrame."
ArchiFrame scales up or down
ArchiFrame helps people across the construction industry, whether you are a small company specialising in building houses, or a large element factory.
The software and its workflow can be used to scale up or down: ArchiFrame adds efficiency to whatever process you are doing.
As a software it can also be customized and modified to suit your specific processes, but even out-of-the-box, it can be used to improve many different kinds of workflows.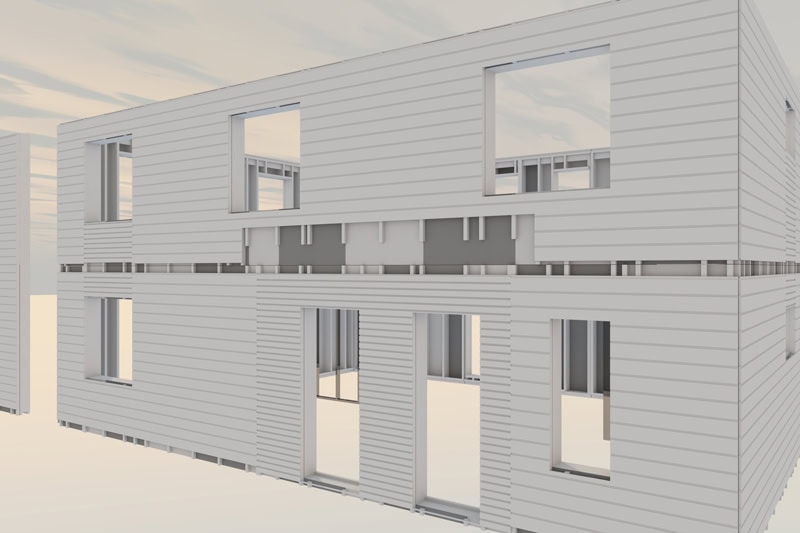 For Tuukka Kannisto at Sievi's element factory, ArchiFrame is a tool for automation:
"ArchiFrame also gives us the necessary CNC files that we can put to use at our modern factory in order to enable wide-scale automation. ArchiFrame is also capable of producing a complete bill of materials of elements needed for a specific design."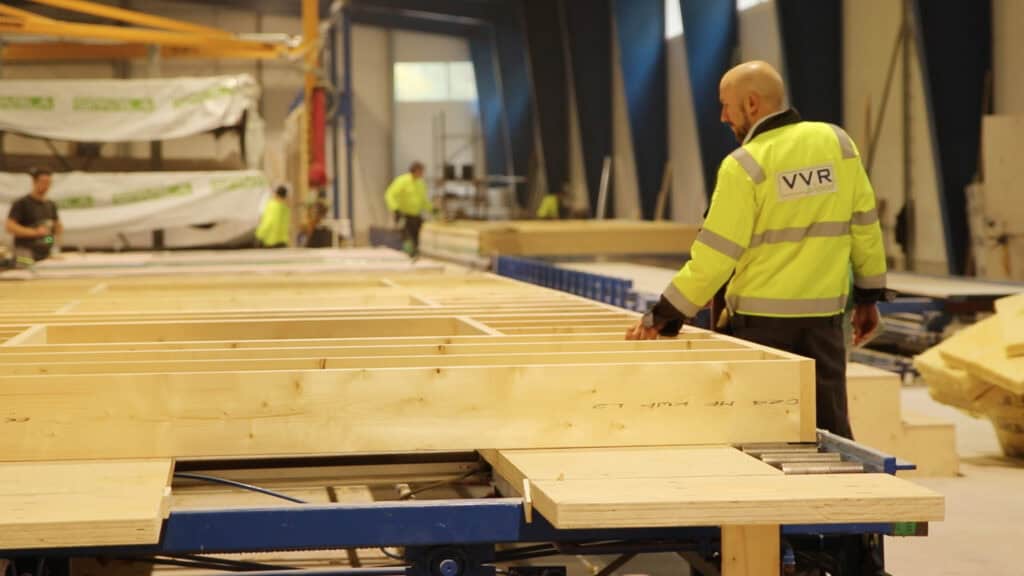 Ville Valve from VVR Wood also praises ArchiFrame's benefits in element production:
"Using ArchiFrame's tools means that during the prefabrication stage we can already mark elements up with useful instructions and label them up ready for speedy assembly. This makes factory assembly faster and more straightforward."
Easy working with contractors and collaborators
The benefit of ArchiFrame in the exploratory drafting stage is that one dataset will allow you to run off all the necessary paperwork as your building progresses and starts to take shape.
As you progress through the drafting process and need to discuss changes, there is a consistent record of data that will minimize errors or miscommunication.
Just like with Archicad, ArchiFrame makes collaborating with other people easy. Structural engineers and on-site contractors can see, use, and add to your model.
You can even send your data straight to your element factory so that they can process planks, beams, trusses, and CLT boards using the same data that you used to design the model.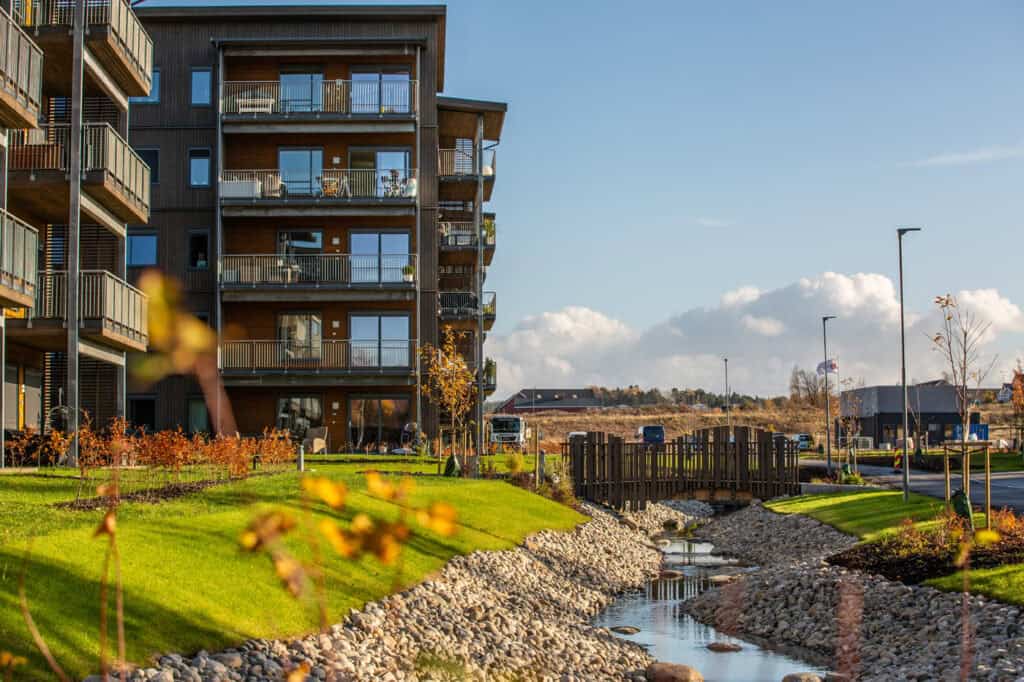 With ArchiFrame, there are no data silos. Jaanus Peterson from Arca Nova explains how ArchiFrame has helped them:
"The speed of working and quality of the drawings have risen to a new level. ArchiFrame allows you to create constructional drawings with minimal time and expense.
Co-operation with architects has improved. ArchiFrame stands out for its logical structure, speed and ease of use, as well as strong user support."
Less rework with accurate drawings
Using systems like Archicad and ArchiFrame means that you can also avoid expensive rework during the construction phase.
Rework in the construction industry is (sadly) common, and it costs money by delaying projects and pulling resources into the wrong things.
"ArchiFrame is a bridge between the design and the construction process. Design drawings in Archicad to light gauge steel frame construction drawings in ArchiFrame with Teamwork is a seamless process.
Our company has been using this tool since 2016 and we completely love it. It saves time and money, providing a clear 3D visualization of the CORE structure to the workers on the field." Yuga Chaudhari from Healthy Buildings USA explains how essential ArchiFrame is to their processes when it comes to construction.
Allows you to embrace efficient prefab
Prefab or offsite construction is often a lot safer and more efficient than on-site construction. Putting things together in the factory often means less errors as the environment is much easier to control and regulate.
As it's easy to modify designs and collaborate with different teams, producing building elements in the factory can be streamlined, even automated, through precut elements and CNC.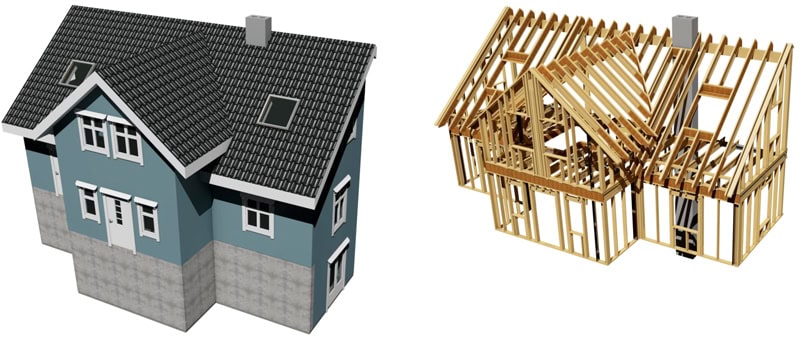 Maximize materials, improve energy-efficiency & reduce waste
Using ArchiFrame can maximize the way you use materials, selecting the optimal ones for your specific project. This leads to more energy-efficient choices and less waste.
Using BIM tools can also help you make your buildings more energy-efficient by enabling faster and more accurate energy calculations. You can model various energy scenarios quickly and accurately match performance specifications.
Materials can be a significant project cost, so making them as streamlined as possible makes sense.
Cut schedules help builders and architects work together more seamlessly as Bryan Coppersmith from Aiza Limited puts it:
"My contract builders were really enthusiastic about the graphical output and cut schedules that can be produced through ArchiFrame."
Documentation and scope
BIM is all about enabling communication: accurate documentation, design visibility, and visualization keep both project scope and expectations in check. Being able to check on things like the bill of materials before the construction phase can help with budgeting.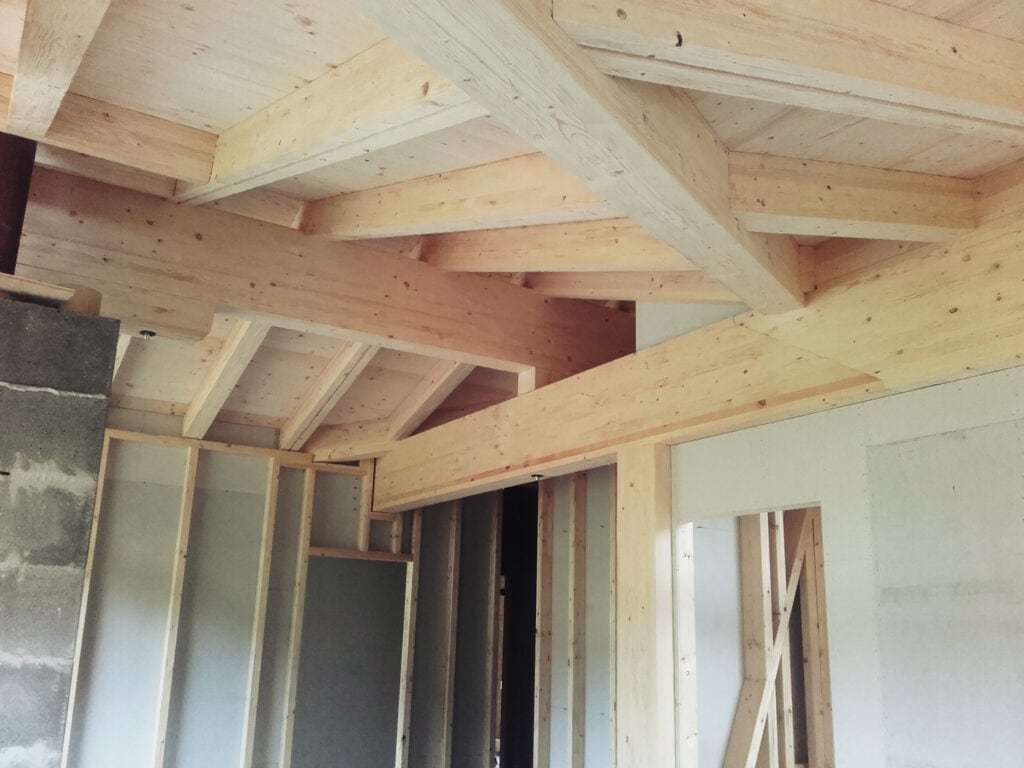 Markus Lidner from Construction Planning Lindner explains how the software combination helps his business run more smoothly:
"For a planning office like mine that creates draft models, visualizations, and implementation plans; submits planning applications for authorities, and produces factory plans with CNC data, ArchiFrame and Archicad are the ideal tools.
Before finding ArchiFrame, I worked with Archicad to create design models, visualizations, and planning applications. For the factory planning phase, I used to have to switch to another program. Now that I've found ArchiFrame, the tedious switching between the two programs and the associated extra work has been eradicated."
BIM is about being proactive, building to last
By being able to share data more efficiently and be more transparent and collaborative, building with BIM can help you construct buildings and structures with more longevity.
This point is well put in a blog from a UK surveyor:
"It's not just about saving costs during the build section of the project, but about reducing costs over the life of the structure."
Interested in finding out more? Get in touch with our sales team – sales@archiframe.fi