As the Managing Director of ARCHVISTA Consulting, Tracie specializes in bringing together architecture, interior design and construction, leveraging the right resources and the right people at the right time. But how did she become to be where she is now; a published writer, Managing Director of ARCHVISTA Consulting, distributor of ArchiFrame, and a member on the panel of judges for the Prefab 2030 architectural competition?
"It is really about listening to the customer"
Tracie's career journey in the AEC industry started about 15 years ago, after a period of working as a marketing executive in food and hospitality. When Tracie first joined ARCHVISTA, the organization was growing rapidly. At the time, she felt that it was the right time to make a move and discover new ways to do business and to make a change.
At ARCHVISTA, Tracie landed firmly on her feet. With her strong business and customer success acumen, she quickly had a big impact on how ARCHVISTA helps support architects and designers in improving their processes and workflows.
Tracie's clients use both Archicad and ArchiFrame to design buildings and prefabricate building elements for off-site construction. ARCHVISTA helps clients transition to an improved design and construction workflow using software, taking them through implementation plans, training, and development services. "It's really about listening to the customer and meeting them where they are at", Tracie sums up her mission at ARCHVISTA.
No business is an island
Tracie's philosophy is all about collaborative success and creating genuine brand and people connections. When Tracie was at Ketchum, an international public relations firm, she worked with many major corporations, including the likes of Kikkoman whose brand she helped to build up in the restaurant industry. Today, Tracie supports multiple architecture and design firms such as Weinstein A+U and Walker Warner, helping them to grow and prosper. "My greatest accomplishments are in helping businesses be successful. And maybe best of all, I've succeeded in making ARCHVISTA successful", Tracie explains.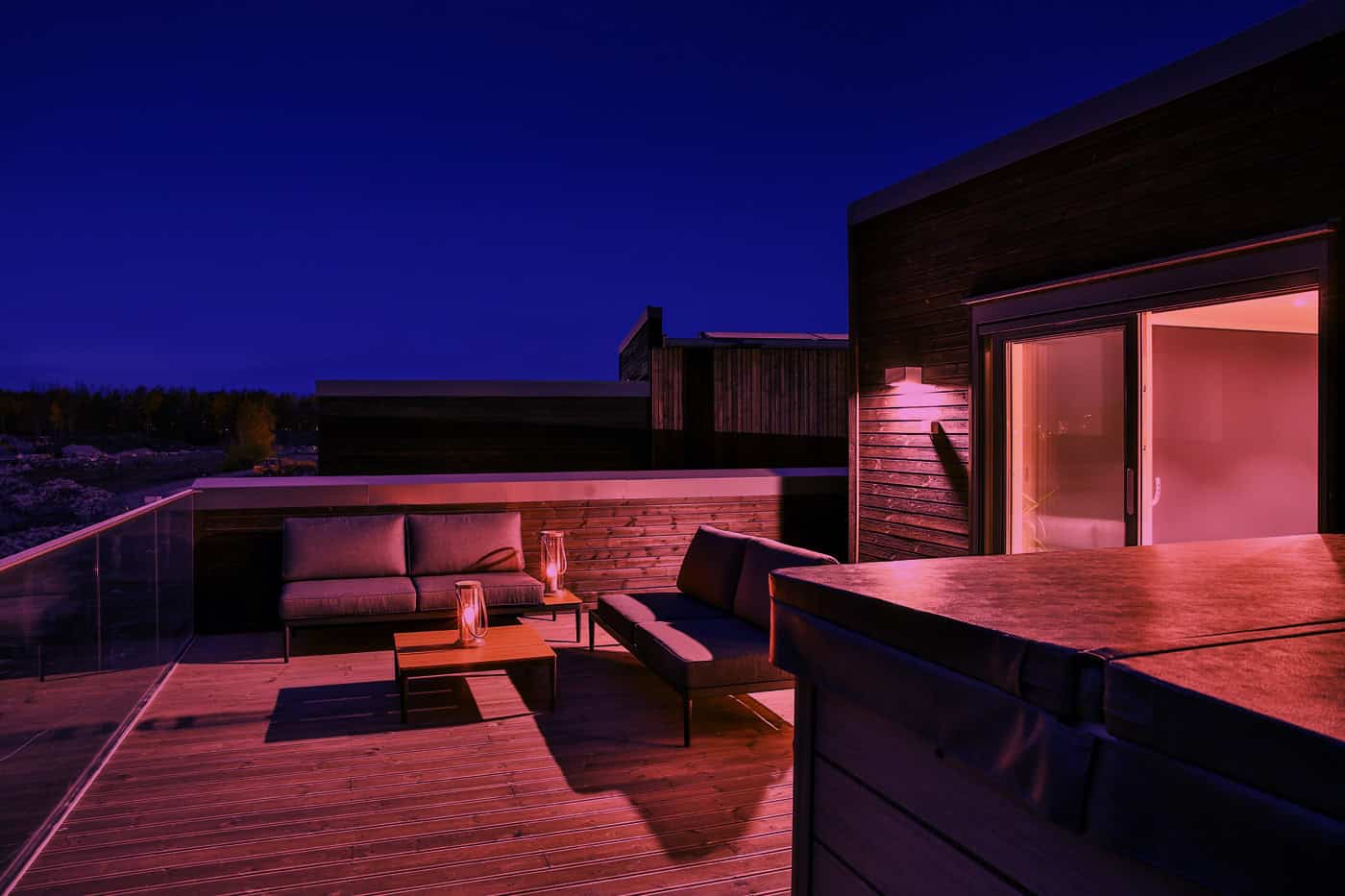 Prefab meets a growing need
There are many factors that contribute to the recent boom of prefabricated building. Tracie has seen this firsthand in the US: "In the US I feel the two biggest influences are the growing need for housing, particularly in urban areas, and the COVID-19 effect."
The global pandemic has increased demand for affordable homes that are quicker to build and set up. Prefabrication has also been an efficient way to serve the housing needs of people needing homes fast, like the people who lost their homes due to natural disasters such as the wildfires that wiped out infrastructure in Tracie's home state of California.
Alongside these urgent needs, prefabricated design has many long-term benefits that profit both communities and individual households.
"Most studies I've seen project the CAGR (compound annual growth rate) of modular construction to be around 6% through 2028. Because of COVID-19 people are also interested in pre-fab to provide extra space from their main homes in the form of ADUs, home offices, and second homes. In addition to the housing market, schools, hospitals and other establishments are building pre-fab for extra space and affordability", Tracie states.
A story behind every design
Tracie finds herself being a creative person in everything she does. "My daughter really wishes I would just make her favorite foods for dinner every night instead of mixing things up. But that's just not in my DNA", Tracie sighs with a smile.
This also applies to her judging criteria when it comes to the Prefab 2030 competition entries. Tracie knows that it takes more than just a nice design to succeed. "Obviously, good design is something I'm looking for in the winning entries, but beyond that, I'm looking for the story behind the design".
Tracie also challenges each contest participant to answer the following questions: Why is your idea a great idea? What market is it focused on and what benefits does it provide? What is the business case for your design?
Alongside five other members of the judging panel, Tracie will have the exciting yet challenging task of choosing the winning entries.
The Prefab 2030 competition registration is open until 12th January 2022 and the winners will be announced in February 2022.
Read more about the Prefab 2030 from the contest page.