We are super excited to announce our new updates and features for ArchiFrame 2021! These alternations and improvements aim to make your work processes even more effective and productive.
In addition to our other updates, we have focused on building a brand new CLT tool that allows this material to be implemented in your models effectively, and with as little work as possible.
New features and improvements to make your BIM modelling more effective
The upgraded CLT add-on is the most important update to our software and it allows you to customize each CLT part individually. It refines the control over the board edges and joints between boards: you can customize the thickness and density of the CLT layers, define the relations of the joints to each other, modify the styles of different partitions, and change the connection methods selected for joints. The software automatically saves and updates all changes to the drawings, so that each of your work steps is saved and traceable.
We have also made other updates and added some new abilities to help you enhance your work. These updates include :
the ability to model insulation in 3D, and control the shape of insulation boards
the ability to edit drill holes in elevation drawings
the option to add drill holes on wall frames for lifting elements
new features in elevation drawings and quantity takeoffs, including
improved display of dimensions for planks with diagonal ends
the option to create elevation drawings for individual planks in an element
the ability to calculate the amount of work required to produce your elements
All these features are now available in the ArchiFrame 2021!
Additionally, we would like to highlight that the layout of the dimension drawings is now user editable from files ArchiFrameBlocks/ArchiFrameBlocksChanges.xml. We can help you customize them if needed.

Please note that for these features to work, you must load the newest version of the ArchiFrame library in the library manager.
New features and updates are listed above but to check them out more closely, visit our YouTube channel and watch our video: New ArchiFrame features 2021.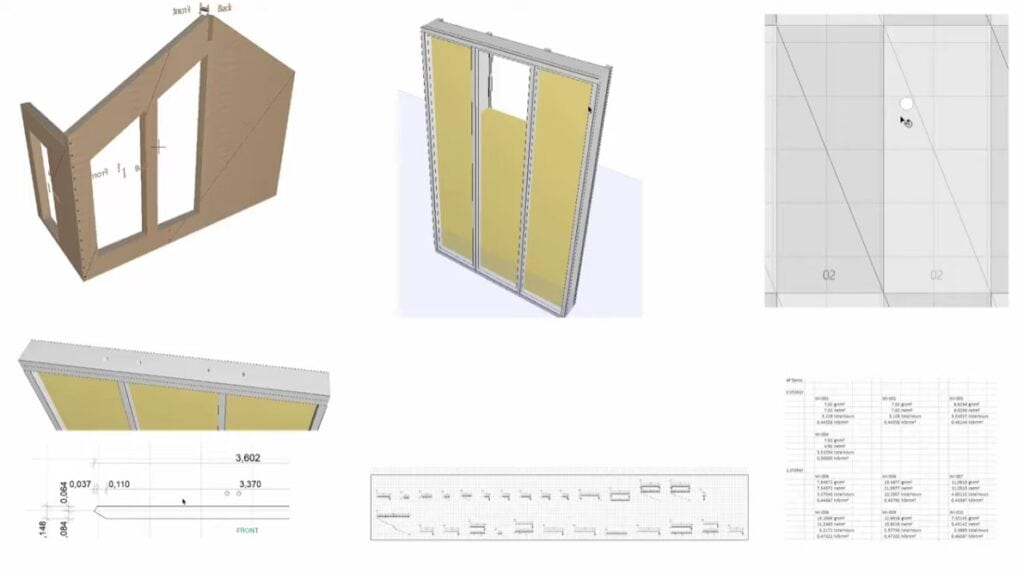 Please contact us with any issues or questions related to ArchiFrame by emailing our support team at support@archiframe.fi.
Load the newest version of ArchiFrame and enjoy its abilities!