ArchiFrame's visit to VVR Wood Oy's wood element factory in Heinola was a rewarding experience.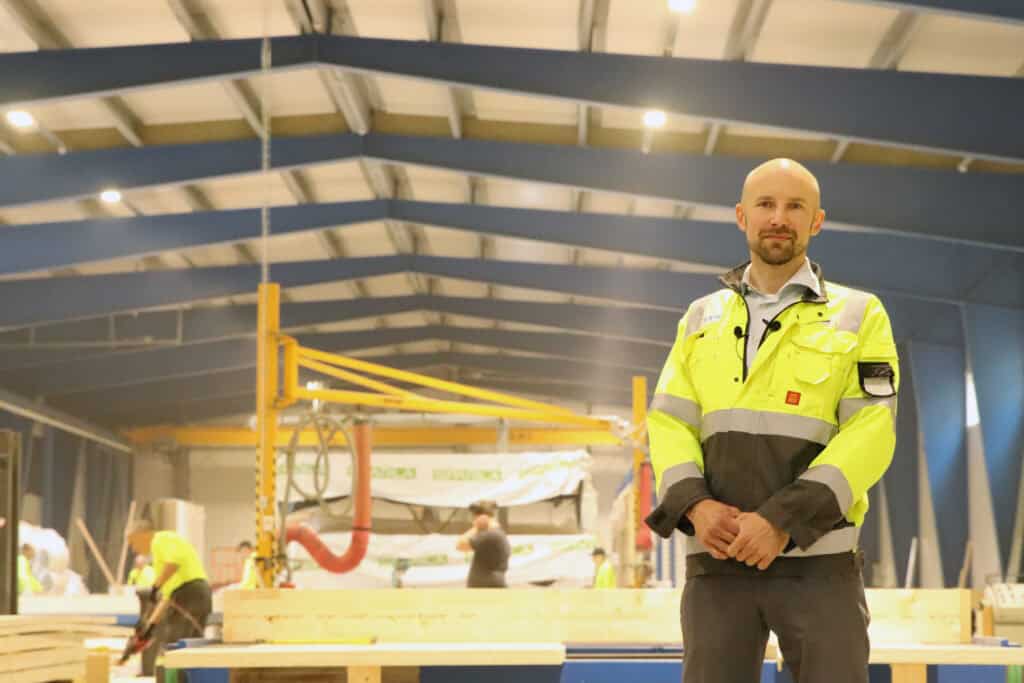 Production Director Ville Valve kindly welcomed us and took us around the factory floor, telling us all about the challenges of wood element production and the latest timber building trends.
VVR Wood relies on ArchiFrame to convert the architect's information model into a production-ready element plan.
It's always great to speak directly to our customers and hear about their current needs so that we can continue to improve and develop ArchiFrame!
Here are some of Ville's thoughts on wood element production.
PROS OF WOOD CONSTRUCTION: EASY PREFABRICATION
What makes wood construction so profitable?
As it is often safer and cheaper to build and install wall and roof elements under factory conditions, extensive prefabrication is one of the main benefits of wood construction.
"When comparing timber to other building materials, wood stands up to scrutiny thanks to its extensive ability to be prefabricated as elements.
As a material, wood can support a wide range of element types that can be easily transported and installed.
Factory production is often safer, not to mention more efficient and consistent, than building production that happens on-site.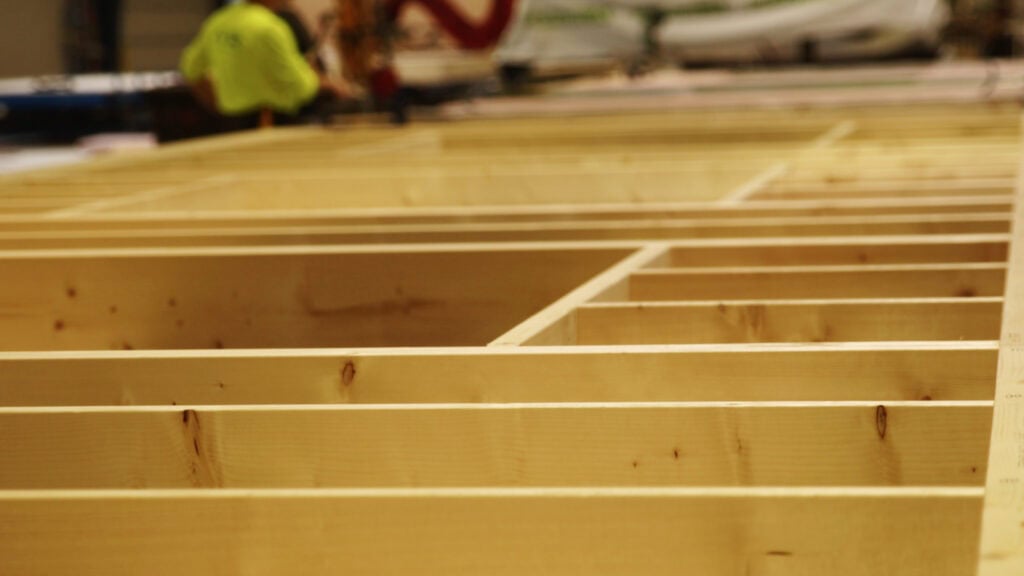 Wood is in itself an environmentally-friendly building material, and the whole efficiency of the prefabrication process helps minimize building waste."
VVR Wood's goal is to get the most out of wood as a building material.
"We strive to produce the best possible product and structural model for each individual customer project.
Plus, timber construction has huge potential in things such as completely plastic-free construction."
The growing Kerto® LVL (Kerto-Ripa) element product family co-developed by VVR Wood and Metsä is a great example of the innovative potential of wood as a building material – and its efficiency.
"Our job is to make wood construction as easy as possible and bring our extensive expertise and experience to customer projects."
INFORMATION MANAGEMENT PLAYS A KEY ROLE IN ELEMENT PRODUCTION
One of the main challenges faced by people working in wood element production is how to successfully manage data across all phases of a build.
Information must flow seamlessly from stakeholder to stakeholder throughout the entire construction and prefabrication process.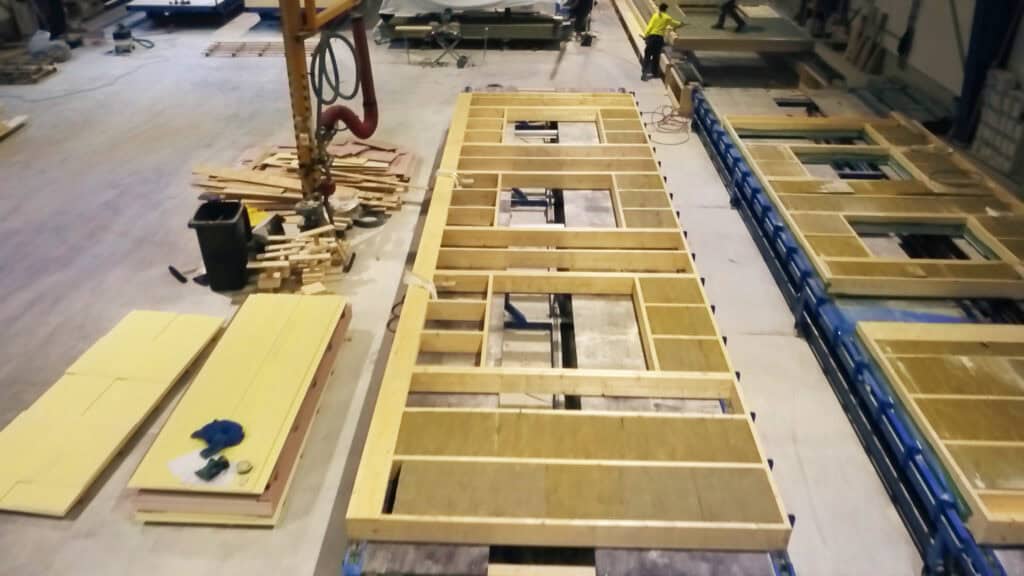 "An architect's model can have about 200 separate components such as walls or floors, but in the modeling phase when the building is broken down into individual elements ready for production, it can have up to 2,000 elements and 20,000 separate components!"
From modeling to installation, the structural model and its data must be transferred efficiently from one production stage to the next. As an individual element gets moved from one workstation to the next the latest data must always be readily available.
With ArchiFrame, VVR Wood is able to model elements directly from a single Archicad file and securely store all relevant information in one place.
SPEED IS IMPORTANT
Customers expect fast results during the prefabrication stage.
"Our challenge is to be flexible but fast. The advantage of ArchiFrame in timber frame modeling is that we can define and adjust element types ourselves."
As all elements are designed to be completed at the factory stage, small details and joints need to be carefully factored into the production process.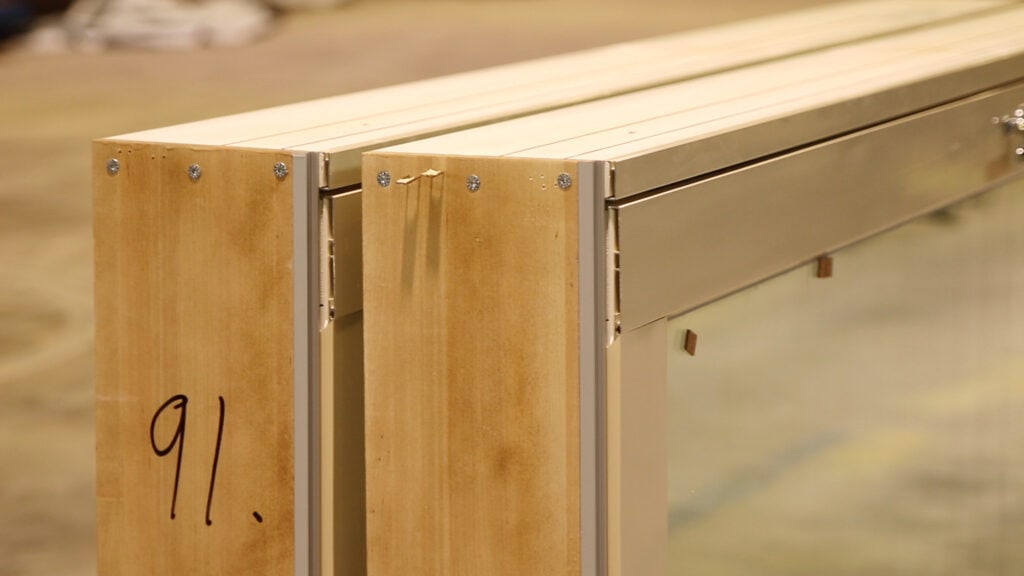 "With the current production line and this team, we are able to produce one apartment building storey per week."
Information management tools create an essential bridge between design and production, enhancing the efficiency of the entire production delivery process.
THE OVERALL WORKFLOW MATTERS
Fostering consistent processes and building a clear workflow are vital to wood element production success.
"Success does not come from doing a single thing during the assembly stage really fast: the key is in optimizing the entire workflow from design to on-site assembly."
A program like ArchiFrame is essential for managing complex timber design projects and structural builds. ArchiFrame is also an invaluable tool during the production phase as it deals with machinings, automating elements markings to aid assembly and installation.
EVERY WOOD BUILDING PROJECT IS DIFFERENT
"We offer a ready-made timber construction package that takes the customer's needs into account.
While ArchiFrame enables the automation of many fundamental building routines, it's not possible to simply wholesale transfer wood elements from one construction project to the other.
When it comes to wood construction, there are always many available options to consider, and it's imperative we find the right solution for each and every customer.
It is up to us to provide the right technical solution."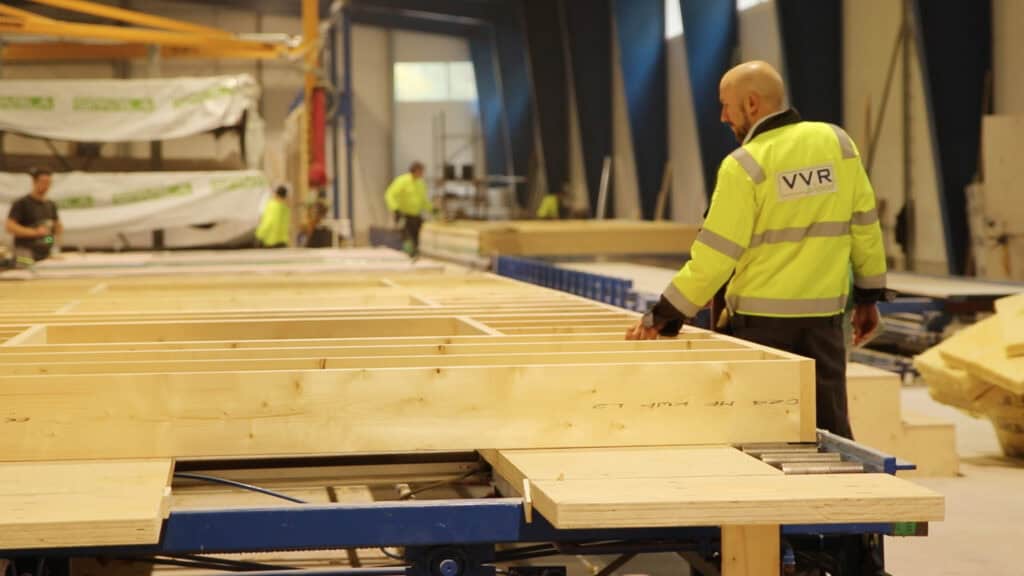 ArchiFrame specifically supports this type of flexible and iterative production and construction.
PREFABRICATION IS KEY TO ASSEMBLY SUCCESS
"Increasing the level of prefabrication is one of the best ways to improve both the profitability and the overall quality of a construction project.
This is why element production is so great.
We want to get to the point with our customers where we finish buildings off as much as we can in factory conditions – efficiently and safely.
A high level of prefabrication demands a high level of careful and detailed planning: ArchiFrame's tools make this all possible."
CREATING A COMPLETE PRODUCT
"We want to produce a complete product, not just individual parts or phases. We want the final product to be the delivery of a finished building.
When building in timber, structural models tend to vary greatly from project to project, making it riskier to rely on multiple stakeholders. Our role as a trusted end-to-end provider allows us to leverage our own expertise for our customers.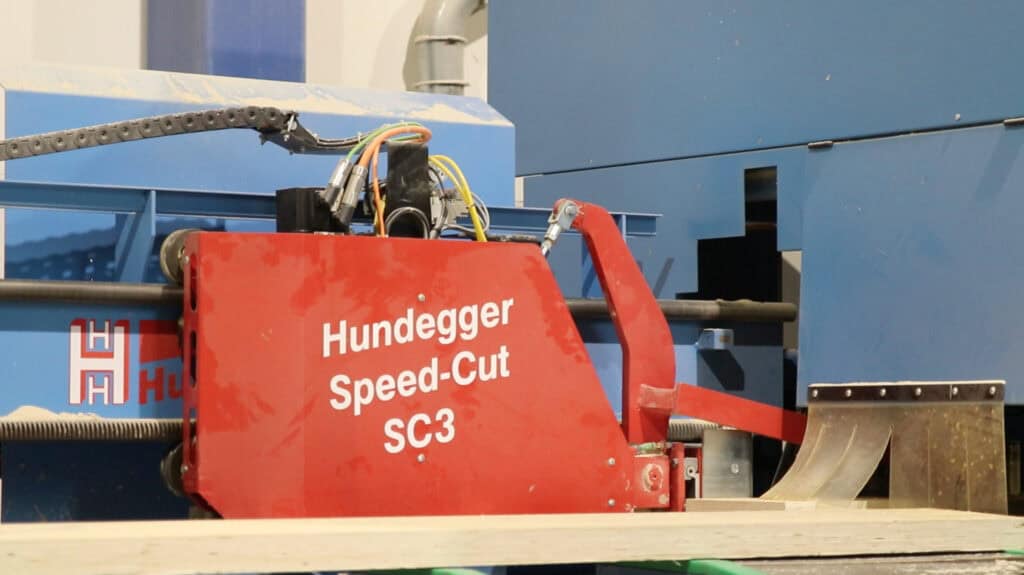 We offer our customers a complete solution that maintains high levels of material quality and transparency. "
During the Heinola factory tour this really came to the fore when we stopped to take a closer look at the assembly of a wall element for a wooden apartment building.
Inspecting the wall element, small details such as grooved tracks for decorative cladding and finished water cladding were already in place as the final wall element was assembled and packaged ready for delivery.
By paying attention to the bigger picture as well as the finer details, VVR Wood is able to offer its customers a completely finished product by the time the element leaves the factory.
"One wall has a total of about a hundred components, and ArchiFrame has processed each and every one of them. ArchiFrame helps us strive to deliver complete products to our customers."
TRANSPARENCY IS THE WATCHWORD
VVR Wood wants to be a flexible and transparent partner. This is achieved through carefully controlled processes and consistent quality control, ensuring that every element is traceable.
"For us, quality is about meeting customer expectations. In Finland, expectations are high and the quality level is exacting.
It's easier to develop and standardize ways of working under factory conditions than it is to develop them at the construction site: our way of joined-up working benefits all parties."
THE ROLE OF INFORMATION TECHNOLOGY IN WOOD ELEMENT PRODUCTION
Ville is aware of the importance of information technology in modern construction.
"Information modeling and digitization have already taken the construction industry far, but there is still room for further development.
The data model we create using ArchiFrame is not just another tool in our design toolkit, it's also an integral part of our production workflow and project management."
Are you interested? Read VVR Wood's ArchiFrame reference or another blog post where we introduce VVR Wood and their Heinola factory in more detail.