"Everything produced here is made with ArchiFrame."
This is how Ville Valve, Production Director at VVR Wood, describes their Heinola wood element factory when the conversation turns to ArchiFrame.
Using ArchiFrame allows VVR Wood to streamline its operations and gives VVR Wood more time to focus on its customers.
"ArchiFrame is the tool we use to transform an architect's plan into a structural implementation plan.
ArchiFrame does routine work on our behalf so that we can focus on adding value for our customers."
A rewarding day spent with Ville Valve gave us plenty of insights into how ArchiFrame helps VVR Wood achieve their goals; and at the same time we had lots of fun learning about wood construction and element production in more general!
MEET VVR WOOD – PREFABRICATION PROS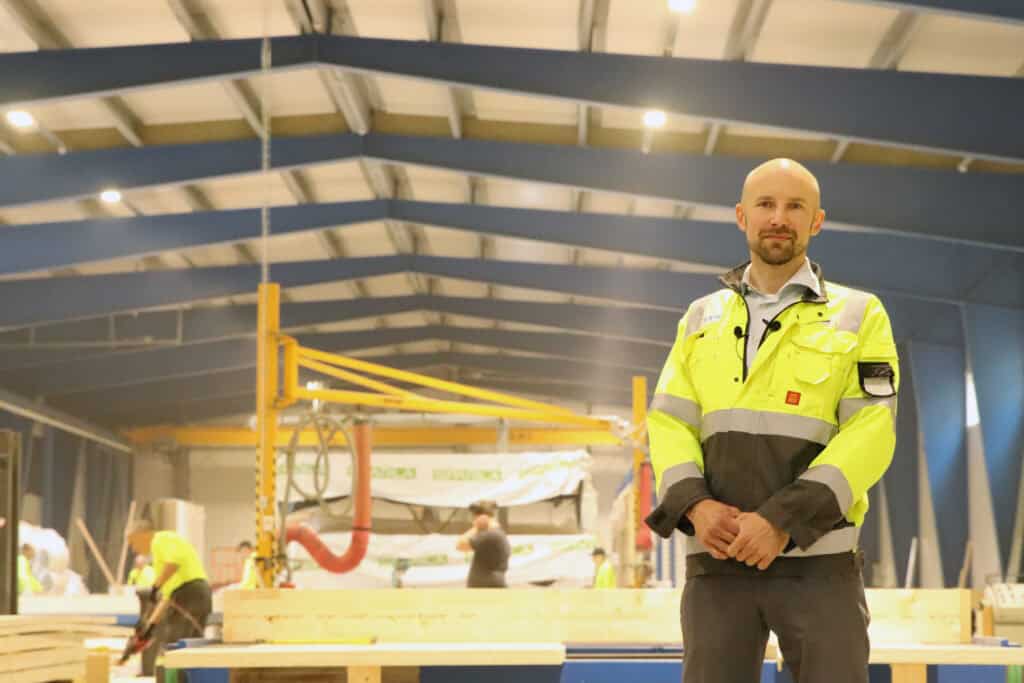 "VVR Wood is a growing company specializing in wood construction. We have a wood element factory in Heinola where we produce all the elements needed for wood construction projects.
Currently, VVR Wood is involved in Finland's largest wood construction project in Tampere – the groundbreaking 'Kuusikko' project comprising six wooden apartment buildings.
"At VVR Wood, we want to be involved in the entire timber construction process from prefabrication right through to on-site installation.
We always go above and beyond for our customers; we want to offer a complete timber building solution. We have a genuinely collaborative vision of building.
We want to create an 'end-to-end' timber building product where we take care of everything all the way to the construction site.
Customer trust is everything to us and we invest in strict quality control and efficient workflow."
PRODUCING WOOD ELEMENTS FOR LARGES-SCALE BUILDINGS IN A NUTSHELL
"ArchiFrame ensures that wood elements come out of the CNC machine already ready for the installation phase.
Using ArchiFrame's tools means that during the prefabrication stage we can already mark elements up with useful instructions and label them up ready for speedy assembly. This makes factory assembly faster and more straightforward."
Wood and timber elements play a key role in modern and efficient construction. VVR Wood produces a wide range of wood elements of all sizes – from large LVL glued Kerto®-Ripa floor structures to wall elements.
"Prefabrication and factory assembly give us a different perspective on construction.
We recognize the need to optimize wood element production during the manufacturing and installation phases, not just during the design phase.
We repeat things thousands of times, so reproducibility is important to the way we create elements."
ArchiFrame allows for efficient pre-production data management and better quality control and precision in production.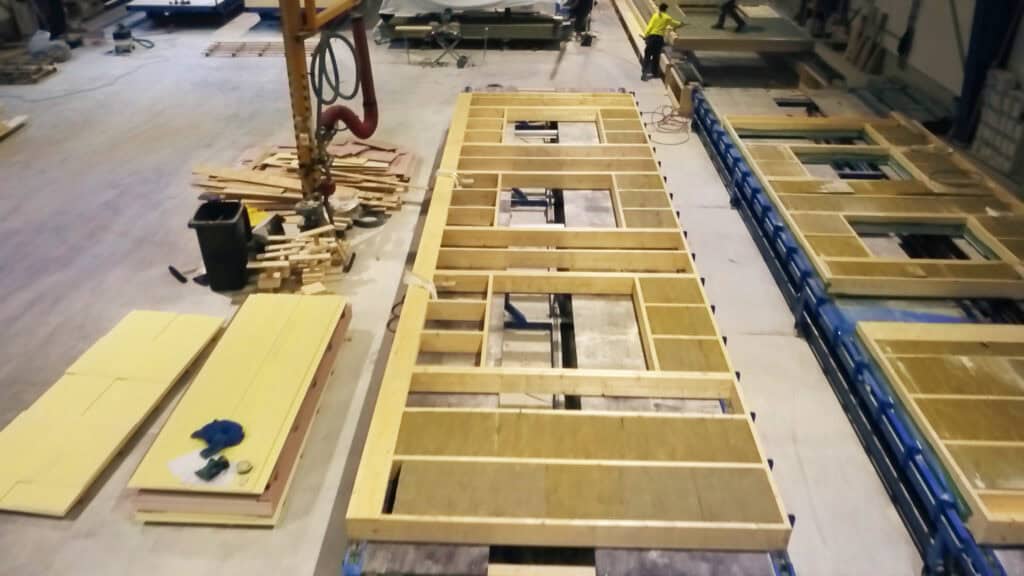 ARCHIFRAME'S ROLE IN WOOD ELEMENT PRODUCTION
Ville Valve is one of the founders of VVR Wood and is responsible for the company's production and design.
Ville is particularly interested in building information management.
Ville himself has a software background, but his father has always worked in the construction industry. Almost by chance, about eight years ago, Ville ended up in construction himself: VVR Wood was formed when a customer required elements on an industrial scale for a sizable wood construction project.
From the beginning, VVR Wood specialized in large-scale timber construction projects.
VVR Wood has grown rapidly in eight years thanks to securing major construction projects.
Ville's technical background also helps him reap the benefits of ArchiFrame.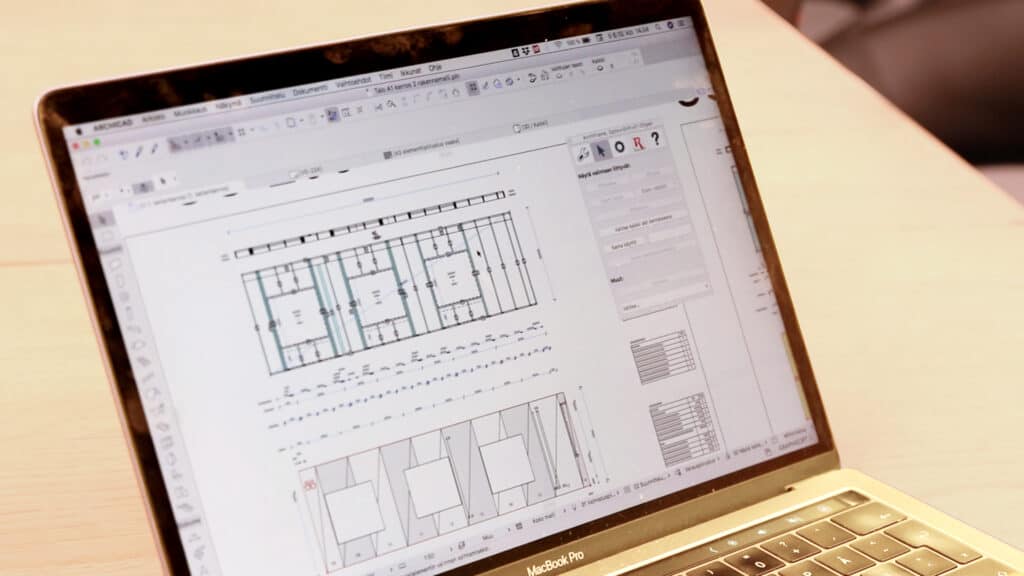 ADVANTAGES OF ARCHIFRAME IN WOOD ELEMENT PRODUCTION
"ArchiFrame plays an integral part in our production process: all finished VVR Wood products go through our design production phase where the modeling tool of choice is ArchiFrame.
A building's 3D-model, its element drawings, its production and assembly drawings, and even its machining lists are all produced using ArchiFrame."
ArchiFrame is strongly integrated into VVR Wood's processes and the factory's daily life.
With ArchiFrame, VVR Wood can produce timber elements safely and efficiently, relying on the fact that the right information will be available at the right time. Data flows seamlessly from one workstation and construction phase to the next.
ARCHIFRAME HELPS VVR WOOD SUCCEED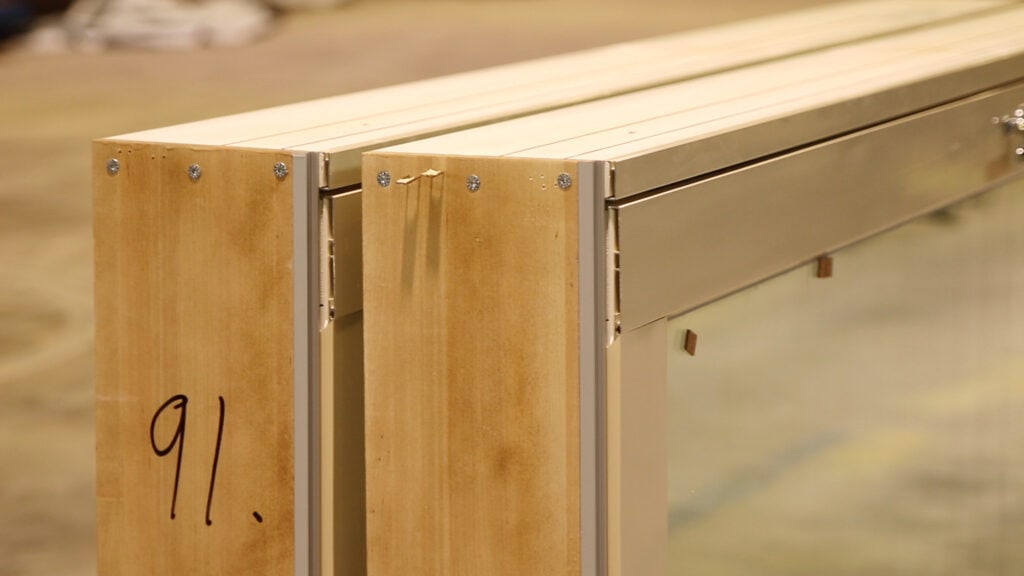 ArchiFrame is a smart tool that helps VVR Wood streamline its business and automate many of the routines associated with building design and information management.
3D-models and production plans can be easily shared with clients and even taken to the construction site using BIMx cloud services.
Here are the important advantages of using ArchiFrame as selected by VVR Wood:
Tailored elements – building projects are never the same and the ability to tailor elements and 3D models is essential
Fast user support and a good overall user experience and user community
Integrated tool – the structural model is built directly on top of the architectural model in the same environment
Flexibility – ArchiFrame is suitable for many different needs
Automation – the ability to duplicate and produce elements automatically when needed
Customization and transparency – ArchiFrame is an open technical environment
Continuous development – new features are being added all the time.
"We have specialized in construction project delivery and one of core strengths is our ability to be involved in a variety of construction projects and sites.
In practice, no two projects are ever the same, so customization and adaptability are really important to us.
ArchiFrame was both a financial and a practical choice: we had to decide which path to go down and what software we would ultimately commit to.
We wanted to find the right solution and then invest in it. That's what happened with ArchiFrame."
WHY CHOOSE ARCHICAD / ARCHIFRAME AS YOUR BIM SOFTWARE?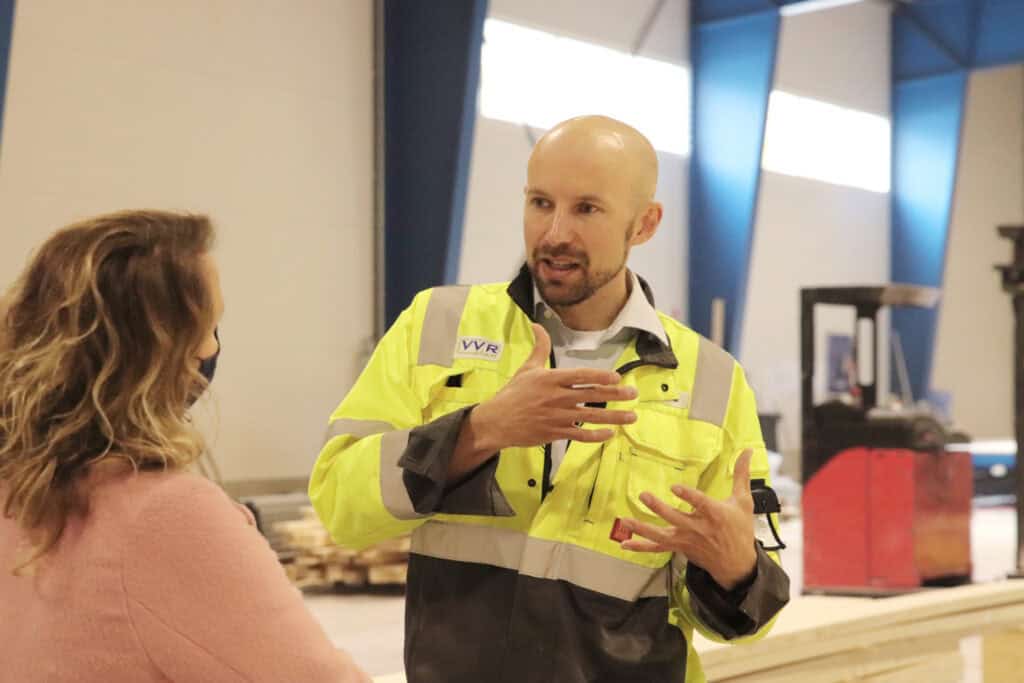 One reason VVR Wood ended up going with ArchiFrame was the popularity and established reputation of Archicad.
"Sharing information directly from the architect's environment is one of ArchiFrame's strengths.
We compared BIM programs: Archicad was already familiar to us and we were aware of its popular features. Archicad is a respected program among architects and ArchiFrame's strong integration with Archicad is one of its key strengths.
ArchiFrame is supported by a base program that is internationally recognized and constantly being further developed, something I feel is of significant benefit.
I felt that ArchiFrame combined the strengths of a large user community with the agility and flexibility of a small firm.
ArchiFrame is the ideal software partner for a growing firm and the software's development cycle has always taken our views into account."
ADVICE FOR OTHERS CHOOSING WOOD MODELING SOFTWARE
"You should test and try different software options before committing to one.
Every company is different, but usability and efficient and secure data transfer are key requirements for most businesses.
Think about what your needs are? What does your production process look like?
Archicad and ArchiFrame comprise a pretty hefty software package – mastering them both will take some patience."In Finland, expectations in the construction industry are high and the quality level is at a peak. VVR Wood invests heavily in creating sustainable partnerships and managing complex construction projects. Read our VVR Wood factory visit blog here.