Sievi Group Oy is a Finnish construction company specializing in building small residential homes and buildings. We build quality family homes, housing cooperatives centered on services, and well-being spaces designed to support people throughout the different phases of their lives.
The Sievi Group includes seven subsidiary companies. Sievi Group employs 130 building professionals, and the company's turnover for the last financial year was 74 million euros.
During the initial planning phase of any building project, site designs are made with ARCHICAD. We then use these same designs to produce elements using the ArchiFrame add-on we procured at the end of last year. We also use ArchiFrame for structural design and, in the future, we will move all our structuring and design work to the same program (ArchiFrame).
Our designers are innovative professionals and learning the ropes of a new program was easy. We are constantly developing and iterating our products and the ways in which we design them, so we need a robust software that is also constantly developing. This has been one of the strengths of ArchiFrame, because requested improvements and changes to the software have been turned around very quickly.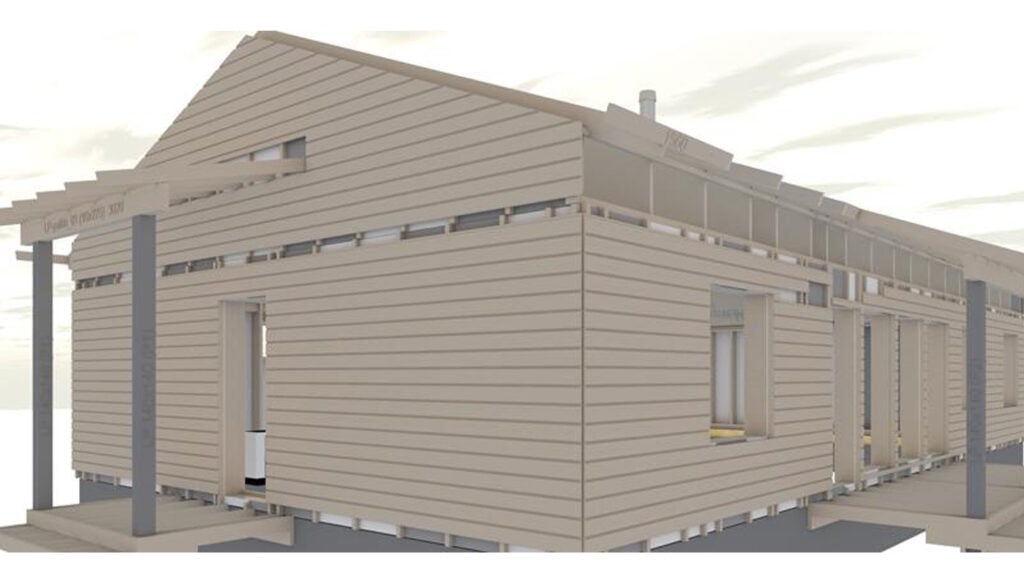 Vi utvecklar oavbrutet våra produkter och planeringen av dem. Samtidigt måste vårt designprogram utvecklas i den riktning vi önskar. Det här har varit styrkan med ArchiFrame, då vi snabbt fått till stånd viktiga förändringar i och tillägg till programmet. ArchiFrames styrka är också dess flexibilitet, då det inte är för tätt knutet till den underliggande Archicad-modellen.
Genom ArchiFrame får vi också CNC-filerna för automationen på vår moderna fabrik. ArchiFrame producerar likaså mängdförteckningar för material som ingår i ritningarna.
Thanks to its mobile application, the corresponding BIMx model can easily be accessed by people on the ground; we've had good feedback on the process so far: an easily rotatable 3D model makes their lives easier as well!