KW-Component ist in 2011 in Raahe gegründete Gross Raumelement Hersteller. Unser Umsatz ist stabil gewachsen und war in 2017 12 Millionen €. Zuzeit haben wir 90 Mitarbeiter bei uns.
Zur gelungene Elementplanung ist eine 3D-planung eine absolute Bedingung. Aus dem Modell ist es leicht Saumen von Elementen sehr detailliert zu besichtigen. Aus dem Objekt gemachte BIMx-Modell hilft bei Produktionsplanung und installierungen in Baustellen.
To get good results, 3D modelling is an absolute must. It is easy to check detailed connections from the 3D model. BIMx-model is a great help in production and installations at building site. The biggest advantage in ArchiFrame compared to competing products is its ability to edit the model also in the 2D element drawings. ArchiFrame's basic tools are better than in competing solutions and allow doing all exceptional cases also. Every update brings more automated tools to increase the design efficiency and quality. For example, originally we did the chamfered window sill manually but now there is a single click option to have it in the wall elements. In my design work I have two main principles: no 2D line drawing, and quantity takeoffs are taken directly from the model without using calculator. ArchiCAD and ArchiFrame enables doing this perfectly!
.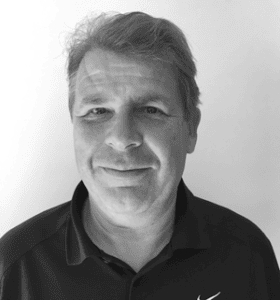 Risto Lehmonen
Tragwerksplaner, KW-Component Ltd